Biography
POSITION
Founding architect, BMA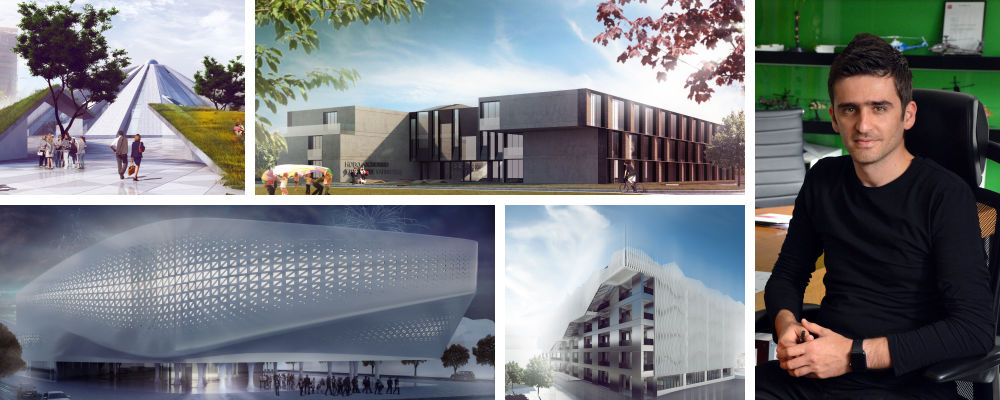 BIOGRAPHY
Besian Mehmeti founded BMA in 2012 after many years of collaborative and free-lance experience in the fields of architecture, urbanism and design. He graduated from the Faculty of Architecture in Skopje and ever since he has been engaged in numerous projects and winning competition designs including the Scanderbeg Square in Skopje, The City Library and Theater in Tetovo and a new Primary School in Skopje. He has participated in several exhibitions, including the Venice Biennale in 2012.  Lately, he has been invited as guest lecturer in symposiums, formal and informal architecture events.
Alongside his architectural practice, Besian has been active as a teaching assistant at the Faculty of Architecture in Skopje, UACS School of Architecture and Design and the Architecture Department at the Tetovo University.
Initially, Besian was responsible for a number of graphic design and identity projects at Eggra, a design agency he founded with Ngadhnjim Mehmeti, creating an international reputation with publications in Graphis, Communication Arts and Logolounge, among others.
AWARDS
2016 – Regional Nominator to the Aga Khan Award for Architecture
2014 – Competition for the Tirana Pyramid Square, Tirana (AL) / Honorable Mention
2014 – Competition for the Primary School in Kapistec, Skopje (MK) / 1st Prize
2010 – Competition for the design of the Scanderbeg Square in Skopje (MK) / 1st Prize (in collaboration with Betim Zekiri and Bekir Ademi)
2010 – Competition for the design of the Theater + City Library in Tetovo (MK) / 1st Prize (in collaboration with Betim Zekiri and Bekir Ademi)
2009 – Competition for the design of the Macedonian National Theater in Skopje (MK) / 1st Prize (assistant to Prof. Minas Bakalcev and Prof. Mitko Hadzi-Pulja)
2008 – Competition for the Primary School in Vlae, Skopje (MK) / 1st Prize (in collaboration with Prof. Zorica Blazevska and Nikola Strezovski)
All sessions by Arch. Besian Mehmeti